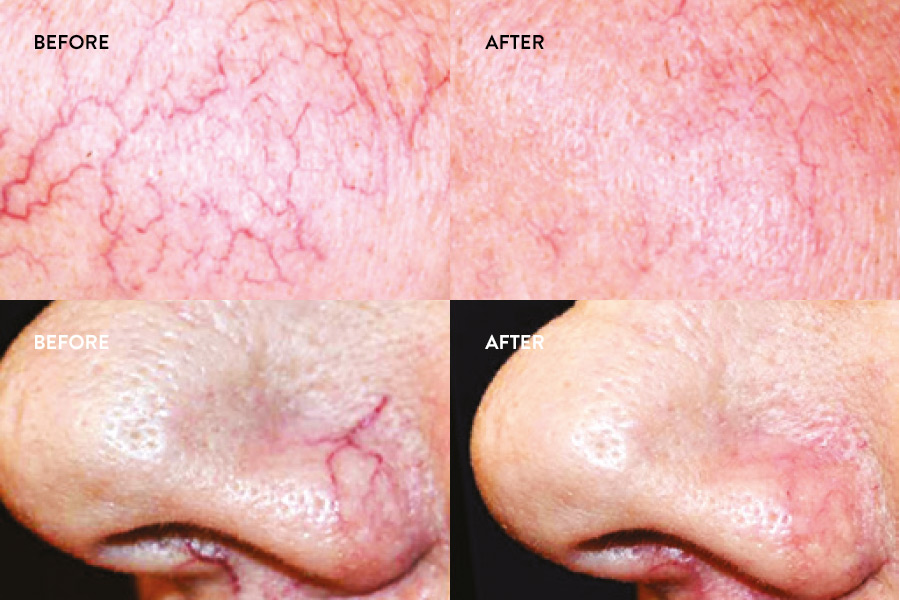 Laser treatment can dramatically improve your appearance, leaving unsightly facial red veins far less visible.
Our state-of-the-art lasers eliminate only the unwanted red veins and doesn't affect the surrounding skin, leaving healthy vein-free skin.
Facial thread vein removal treatment is safe, effective and straightforward; you can expect to say goodbye to red veins and say hello to beautiful, vein-free skin.
Test Patch Required – £36
Minor Treatment – £65
Intermediate Treatment – £90
Course of 3 Minor – £189
Course of 3 Intermediate – £261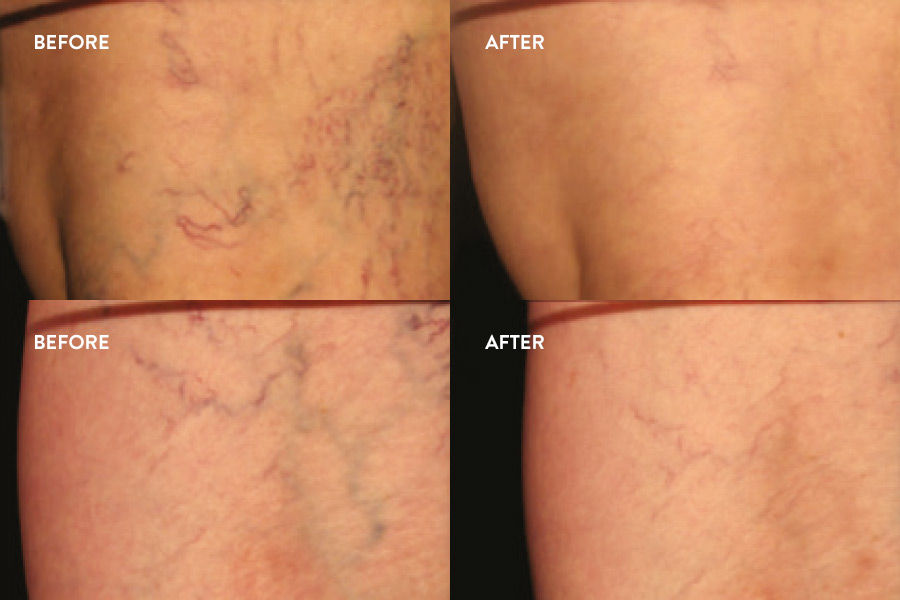 Love that bare-legged feeling. Put the joy back into holidays, wearing skirts and swimming, with the safe removal of coloured veins on your legs.
HOW DOES LEG THREAD VEIN REMOVAL WORK?
Thread veins are small blood vessels that can, over-time, develop into larger blood vessels. Leg thread veins can be removed quickly and easily leaving your legs smoother and even-toned.
The method is called sclerotherapy, a solution is injected into the vein directly.
The end result will be clearer, less defined leg thread veins with benefits seen after just one session.
Test Patch Required – £49
Minor Treatment – £149
Intermediate Treatment – £199