Win a year of relaxation with A VITA worth over £800!
Each month receive a voucher for £65 to be used for an Elemis Full Body Massage, that's 12 months of relaxation on us! Relax and unwind in the calm and tranquil therapy rooms of the North's No.1 high street spa.
To enter to win that fabulous prize, just find the 6 letters around our website and spell the word – Send the word along with your details below for your chance to WIN!
1st Prize - 12 x £65 A VITA Gift Voucher to be redeemed for an Elemis Full Body Massage, or in part payment for a Non Surgical Beauty Treatment or Therapy.
2nd Prize - 6 x £50 A VITA Gift Voucher to be redeemed for an Elemis Full Body Massage, or in part payment for a Non Surgical Beauty Treatment or Therapy.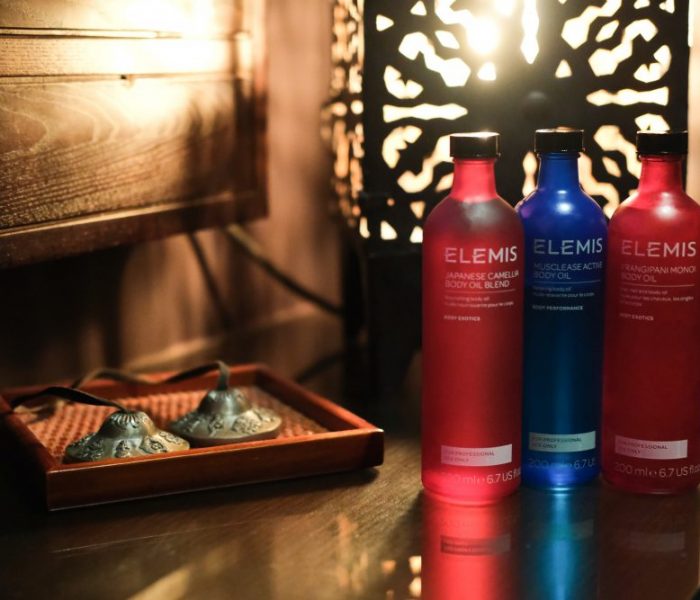 Submit your entry using the form below.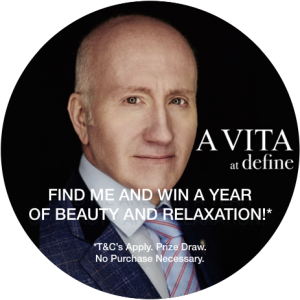 Terms & Conditions  – Summary
Prize is non transferable and can only be redeemed by the person named on the Prize. No cash alternative is offered. Persons entering must be over 18 years of age at time of entering the competition. Voucher cannot be redeemed against retail items . Vouchers will be posted every month to the Prize winner (s) and must be redeemed within 30 days of the date on the voucher. Prize will be announced on Wednesday 11th September. Competition is operated by A VITA at Define. Employees, their friends and family members are not permitted to enter this competition. Competition ends Tuesday 10 September 2019.
Terms and Conditions

Competition is operated by A VITA at Define
Competitions are open to anyone aged 18 or over based in the UK except for employees of A VITA at DEFINE, DEFINE COSMETIC CLINICS and MD SPA LTD.
When entering our competitions, you will sometimes be given the option to opt in to receive marketing communications from A VITA at DEFINE , DEFINE COSMETIC CLINICS and our associated companies and or the prize sponsor. This does not affect your entry into the competition and is completely optional. If you do opt in to receive such information, your contact details will be passed to the prize sponsor for this purpose.
All competitions are free to enter. However, participants are expected to pay their own cost of connecting to the web site.
For 'Prize Draw Competitions', you must successfully send the correct answer, having located the 6 letters from across our website and formed the correct word. Should you send the correct answer you will automatically have gained one entry into the prize draw from which winners will be randomly selected from all of the correct entries into the prize draw. Winners will be drawn and notified within 28 days of the closing date by email.
Please allow up to 28 days for delivery of prizes from the date of validating your claim or being informed you are a winner via email.
Prizes will be offered by A VITA at DEFINE and 3rd party companies.  Any special terms and conditions associated with this type of prize will be displayed on the entry page below the competition.
If a participant receives a winner notification in error, then no prize will be due.
If there is an error in the prize description or value, then there will be no obligation to fulfil the prize
The prizes are not for resale or transfer and participants in breach of this will invalidate their prize.
Any participant found to be using robot forms to enter a competition will invalidate their entry to the competition and will be disqualified from the competition.
Prize winner's details will be displayed on the website as first name or initial and surname only e.g. Susan Smith or S. Smith. Any images and names supplied will be deemed to have had any copyright ownership transferred to A VITA at DEFINE and may be used for future promotions.
No correspondence on any of the rules above will be entered into.
Any personal information, including, without limitation, your name, age, address (including postcode) and/or email address will be used in accordance with our privacy policy.
Please note we will try our hardest to contact winners and deliver prizes however if we are not able to get in touch with you we reserve the right to re draw the winner(s) and allocate the prize to someone else. This is most likely to occur but is not limited to time sensitive prizes or where a choice of prize(s) is available. Please ensure when registering and entering competitions you provide a contact telephone number as well as ensuring the email address you are registered with is up to date to minimise the possibility of this happening.
These rules will be governed by English law, and you submit to the exclusive jurisdiction of the English courts.